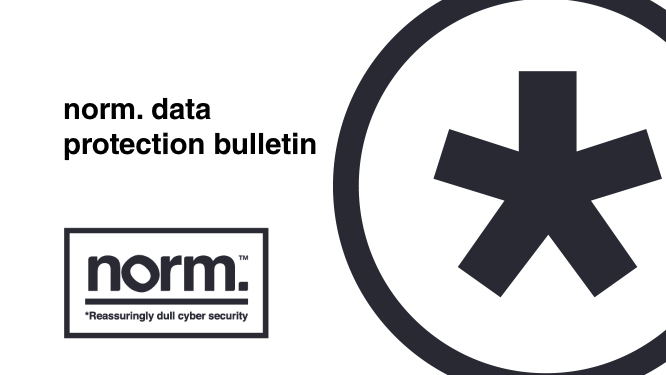 EU Adopts EU-U.S. Data Privacy Framework
It has just been announced that the European Commission has formally adopted a new adequacy decision on the EU-U.S. Data Privacy Framework ('Privacy Shield II').
According to the European Commission's press release, the decision concludes that the United States ensures an adequate level of protection―comparable to that of the European Union―for personal data transferred from the EU to U.S. companies under the new framework." This decision:
• enables EU companies transferring personal data to the U.S. with an additional means to comply with GDPR data transfer obligations; and
• allows self-certified US companies to receive EU personal data without the need for additional transfer safeguards such as SCCs.
Get norm.'s data protection bulletin direct to your inbox
norm. tracks and monitors the latest data protection developments and collates these into a monthly data protection bulletin.
You can receive this bulletin for free, every month, by entering your business email address below: