The as-a-Service movement has been gathering pace for years, and makes perfect sense for organisations that don't want to procure costly technologies and the teams required to manage them themselves. Infrastructure as a Service (IaaS), Platform as a Service (PaaS) and Software as a Service (SaaS) have all established themselves as mainstream options for companies that want to leverage the latest technological or functional advancements and specialist expertise without the overheads and risk of building the same capability in house.
Now widely accepted, the as-a-Service concept has demonstrated to business leaders that sometimes it doesn't make business sense to "reinvent the wheel". By adopting such services from specialist providers, it has allowed businesses to be more efficient and agile, and above all to focus on what matters most – developing their products and services, serving their customers and growing their businesses.
A relative newcomer to the as-a-Service party, Cyber Security as a Service – or CSaaS – allows organisations to move away from the traditional model of buying expensive point products and tools which their in-house IT team has to manage. This approach offers numerous benefits when compared to traditional cyber security solutions:
Superior cyber security that doesn't break the budget
An outsourced cyber security service completely negates the need to assemble an in-house team and acquire hardware and software – neither of which is a one-off exercise. Cyber security specialists inevitably need training, new hires will need to be made as the business (and attack surface) grows, cyber security solutions need to be updated, upgraded, and so on… phew!
CSaaS, on the other hand, allows businesses and other organisations to bypass these costs, while still giving them access to the latest technology and fully trained cyber experts. As an indication, cyber security as a service should deliver cost savings of between 60 and 70% when compared to an in-house operation.
The gift of time
Time is probably the most precious commodity anyone has – there's just never quite enough of it! The beauty of cyber security as a service is that it gives organisations time back to spend on delivering their core product and service offerings and supporting customers. Cyber attacks are more pervasive and sophisticated than ever, and victims often find themselves thrown into a costly and time-consuming remediation effort when they strike. Even if an organisation is lucky enough not to fall foul of a breach, there's still the time and effort required to analyse network traffic, perform log management and carry out system updates. All of which is time that could be spent on the projects that drive businesses forward, rather than simply keeping things up and running.
From a dark art to an open book
One of the questions we often ask business leaders is how they know that their organisation is protected against cyber risks. They may know what steps they have taken to build a robust defence, but most can't tell us whether what they're doing is actually making them and their customers any better protected. Cyber security as a service seeks to solve this problem by being completely open and transparent about how all elements of the service are performing and their impact on the overall cyber risk position of the company.
This is becoming more and more important as customers, partners, investors and other stakeholders are insisting that the companies they work with have adequate measures in place to protect their data and intellectual property. The most advanced services present different levels of detail according to who needs what – technical teams, Board members, and so on – as well as an overall cyber security stress score.
Access to the best cyber security talent
Another advantage of adopting an outsourced cyber security model is that it gives businesses direct access to experts whose sole focus is on cyber security. The scarcity of cyber security experts means that top talent often wants to work in an environment that will allow them to take the hackers and cyber criminals head on, and develop their talents. They want to be challenged and tested, and the best way to do that is to work for a cyber security service provider. By subscribing to a managed cyber security provider, companies benefit from the best the industry has to offer.
Taking the pressure off HR
Demand for cyber security professionals has skyrocketed in recent years, and there is a significant cyber security skills gap – meaning that individuals working in or applying for cyber roles often lack the particular skills needed to perform those roles.
What does that mean? That even if an organisation does have the budget, they won't necessarily be able to find individuals with the relevant skills. This creates some real challenges for HR teams who may not have enough manpower to acquire and manage cyber security talent.
A managed cyber security provider should be able to provide support from certified experts on a 24/7 basis, ideally via a 24/7 UK-based Security Operations Centre (SOC).
Cyber security as a service is poised to become as mainstream an offering as its more mature as-a-Service siblings. As demand for advanced cyber security solutions increases – and it will because cyber threats will only become more ubiquitous and sophisticated – many organisations risk being left behind if they aren't in a position to procure and manage these tools and technologies themselves. CSaaS effectively solves that problem, and gives organisations the best of both worlds – protection for their data, customers and employees, without unsustainable demands on their team or their budget.
For more information on managed cyber security services from norm., take a look at our new smartbloc. offering.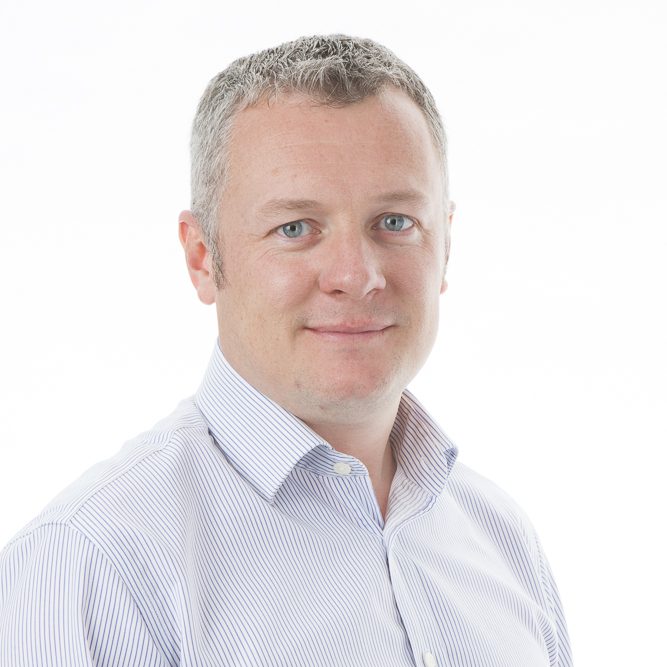 Written by Pete Bowers
Pete Bowers is COO at norm. where he is responsible for the overall operational and financial functions of the business. He also oversees customer innovation and success, and plays a pivotal role in the ongoing development of cyber security and data protection services which deliver transparency and tangible value to norm.'s growing client base.