Tackling the cyber threat in Healthcare
The healthcare industry in the UK remains the top target for cybercrime, this article looks at what the challenges are surrounding this sector, what the main attacks focus around and what can be done to help reduce the risk posed by cyber criminals.
Healthcare in the UK has long been an important target for cyber-attacks due to the vast amount of sensitive patient data held by healthcare providers. However, with the increasing use of the Internet of Medical Things (IoMT) and connected medical devices, the challenges around cyber security have become even more complex.
If we look at a recent article 'Tackling the threat to care homes' by Insurance firm Lockton, looks into the detail around internal and external threats and sector specific risks in relation to IoMT.
The IoMT has transformed the healthcare industry by enabling doctors and healthcare professionals to collect and analyse vast amounts of patient data remotely. Devices such as insulin pumps, pacemakers, and smart inhalers can be connected to the internet and accessed by healthcare professionals from anywhere in the world. This means that patients can receive better, more personalised care, and healthcare professionals can make more informed decisions about treatment options.
However, the very technology that has brought about these benefits also presents significant challenges. As more medical devices become connected to the internet, the attack surface for cyber criminals increases. Hackers are increasingly targeting medical devices and other IoMT devices to gain access to sensitive patient data. This can have serious consequences, not just for individual patients, but for entire healthcare systems.
One of the key challenges facing the UK healthcare sector is the lack of standardisation in IoMT devices. There are hundreds of different types of medical devices on the market, each with their own unique features and security protocols. This makes it difficult for healthcare providers to implement consistent security measures across all devices, leaving them vulnerable to attack.
With third party devices and software, this increases the risk of malware and viruses. So much so that 48% of all healthcare cyber incidents in the last 12 months have been the result of malware or viruses introduced to the network by third-party devices, according to a recent blog by Fortra. This blog discusses the top 5 cybersecurity threats to the UK health sector, and unsurprisingly references human error quite regularly.
Human error is a big challenge as generally speaking there is a lack of understanding around cyber security among healthcare professionals. Medical staff are not trained to deal with cyber security threats and may not be aware of the risks associated with connected devices. This can lead to unintentional breaches of patient data, such as leaving devices connected to unsecured networks or failing to update firmware on connected devices, and even sending sensitive data to the wrong people.
Through most of our engagements in the sector, healthcare providers are facing significant financial constraints when it comes to implementing robust cyber security measures. With limited budgets and resources, it can be difficult to invest in the latest cyber security technologies and to keep up with the rapidly evolving threat landscape. The good news is that there are organisations who provide cybersecurity-as-a-service solutions, enabling the sector to protect themselves at a fraction of the anticipated cost.
To address all these challenges discussed, the UK healthcare sector must take a proactive approach to cyber security. This means investing in staff training and education to ensure that medical professionals are aware of the risks associated with connected devices. It also means implementing standardised security protocols across all IoMT devices to minimise the risk of attack.
Healthcare providers must also prioritise investment in cyber security to help identify any vulnerabilities and ensure that they are addressed before they can be exploited by cyber criminals.
Finally, healthcare providers must work collaboratively with their technology vendors and manufacturers to ensure that security is built into IoMT devices from the outset. This means incorporating security features into device design and making security a key consideration in the development and acquisition of new products.
In conclusion, the UK healthcare sector faces significant challenges around cyber security and the IoMT. However, with the right investment in staff training, standardised security protocols, and cyber security technologies, it is possible to mitigate these risks and ensure that patient data is kept safe and secure. The healthcare sector must take a proactive approach to cyber security to ensure that the benefits of connected devices can be realised without compromising patient safety and privacy.
It may seem like bad timing to expect the UK healthcare sector to prioritise cyber security on the back of the incredible work that we all witnessed during the pandemic. However, implementing cyber security services and reducing your organisation's cyber risk exposure can be easy, with the help of norm.
As a Managed Cyber Security Service Provider norm. help organisations reduce their cyber risk with an award-winning managed service, smartbloc.TM
smartbloc. gives companies comprehensive protection against known and unknown cyber threats. It also delivers unrivalled visibility into the strength of current cyber security defences. By delivering an overall Cyber Resilience Score and no-drama insight into how well protected an organisation is, management teams can accurately assess their level of risk and act accordingly.
With norm.'s analysts by your side every step of the way nothing is left to guess work, you can go about your day-to-day while we take care of cyber security, its's as simple as that.
Request a meeting below with one of our cyber consultants to get started today! or read more about how norm. can help tackle cyber security for Healthcare organisations.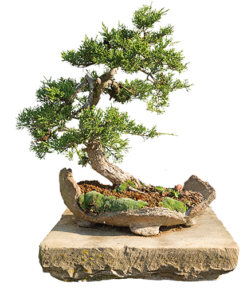 Start your journey to complete peace of mind today.
Request a meeting below: