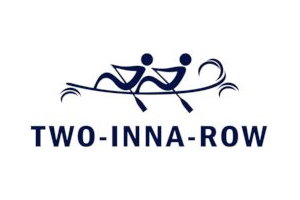 norm. is proud to announce that it is one of 'Two-inna-row' rowing team's sponsors in 2022's Talisker Whisky Atlantic challenge. The race is the world's toughest ocean rowing race and more people have climbed Mount Everest than have rowed the Atlantic Ocean.
The team, made up of Sean Geiser and Darryl Thöle, will row 3,000 miles unassisted across the Atlantic from La Gomera, Canary Islands to English Harbour, Antigua. The gruelling challenge will see the pair row in two hour shifts 24 hours a day in all conditions across the Atlantic until they reach the Caribbean. They face burning up to 8,000 calories a day, up to 15kg weight loss as well as salt sores, sleep deprivation and constant exposure to the elements.
Sean and Darryl will battle through all of this in support of three charities – Children with Cancer UK, Kids Cancer Foundation and The Cancer Society of the Bahamas – hoping to raise much needed funds.
Upon commencing the sponsorship Pete Bowers, COO at norm., said "When I heard that Sean and Darryl were going to attempt to row across the Atlantic Ocean unassisted for charity, my first thought – apart from the fact that they must be mad of course! – was that we wanted to help. Often the hardest part of these types of challenges is simply making it to the starting line, and I'm pleased that we're able to be one of the sponsors that help them get there. The charities they have chosen to support are also particularly significant to me and I know the work they do on a day-to-day basis is phenomenal."
"With the rapid advances in clinical research, technology, and cell therapy over recent years, there is now real hope that a significant breakthrough in the search for a cure for certain types of cancer is just around the corner. If we can help get there any quicker then we will, and we're looking forward to supporting Sean and Darryl every step of the way," added Pete.
For more information on the Talisker Whisky Challenge and the Two-inna-row team, visit the website.