LONDON, DECEMBER 10th 2019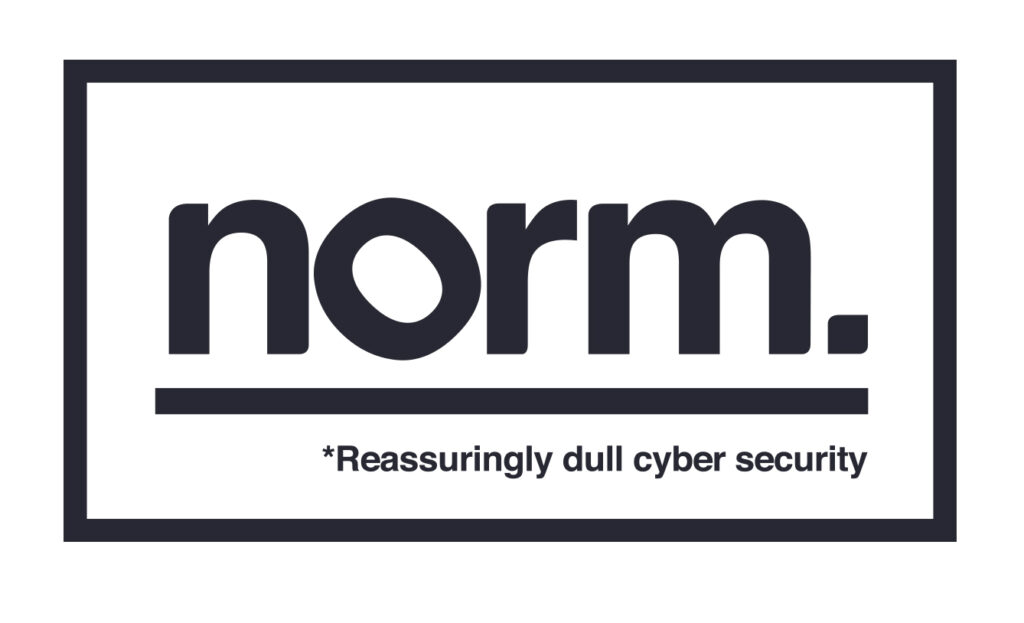 Think Marble Limited, an NCSC award winning Cyber Security as a Service (CSaaS) provider, focused on providing Cyber Security and Data Protection Services to medium sized organisations, has announced that it will rebrand and launch a new website from 10th December 2019. ThinkMarble will become norm.
The rationale and decision to rebrand and reposition the ThinkMarble business stems from a broader market challenge faced by many Cyber Security providers. In 2019 many organisations are still doing little more than the bare minimum to protect themselves against cyber threats. We believe this is due to the market being flooded with facts, figures and fear. As a service provider in this market we wanted to take some responsibility for this and take a positive stance in helping to address the challenge.
"We needed to make a concerted effort to move away from the industry standard which is awash with technical jargon and scare mongering" said David Perez, CEO at norm. Medium sized organisations are routinely confused and perplexed by how best to address their Cyber threat.
Most business leaders recognise the need for a cyber strategy. However, in the context of running a business, Cyber Security to most is quite boring and indeed 'dull'. At norm, we like dull, and passionately believe that by delivering the peace of mind that comes from the knowledge that cyber risk is being managed, the service we provide is unashamedly and confidently reassuringly dull.
norm is not just a rebrand. It is a commitment to provide clarity and sensible business rationale to help companies justify a Cyber Security and Data Protection solution. At norm we are committed to providing practical and flexible advice and a holistic solution which addresses everyday challenges.
About norm.
norm has built the sought-after holistic Cyber Security solution for the mid-market, that before now, only large enterprises could afford. By combining a comprehensive set of service modules; which focus on people, process and technology, their solution makes enterprise-level security and data protection affordable and easy for mid-market businesses.
For more info contact:
info@normcyber.com
If your organisation is looking to comply with the requirements of the GDPR then take a look at how our CSaaS and DPaaS solutions can help.